Everything about our Dry Cutter Machines at a glance

Super Hand Dry Cutter 8320
Ideal for cuttingsandwich panels, trapezoidal sheets, trunking and cable ducting, steel pipes and nonferrous metals, composite materials etc.

Hand Dry Cutter 8230N
Ideal for cutting metal sheets, sandwich panels, trapezoidal sheets, steel pipes and profiles, nonferrous metals and composite materials.

Spare Parts
You can order all spareparts in our

.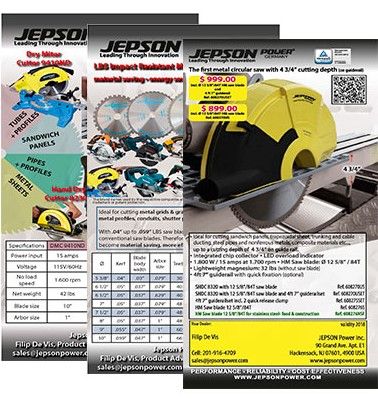 JOIN US!

Stay up to date and enjoy our newsletter!