Ideal for sandwich panels
incl. Ø 12 5/8" / 84T saw blade


Ideal for metal sheets
incl. Ø 9" / 48T saw blade



Ideal for tubes, pipes & profiles
incl. Ø 14" / 90T saw blade


Ideal for tubes & profiles
incl. Ø 10" / 60T saw blade
For cutting metal grids and grates, trapezoidal sheets, metal profiles, conduits, shutter pipes and much more
Perfectly fit for cordless tools


Construction, workshops and industrial use
Application especially in construction and food sector
Ideal for cutting stainless steel

Extra large sawblades
Optimal for industrial production
With more than 30 years of experience and machines sold worldwide in more than 80 countries, Jepson Power Inc. is a solid choice when it comes to metalcutting.
Jepson Power Inc. is not only specialized for steel cutting but also for cutting material made of aluminum, grading, rebar, insulated panels, doorpanels and much more.
Thanks to our many years of experience, trained product advisors and a R & D Testing Center in Germany, we can work on your samples and offer you a good solution for almost any cutting problem.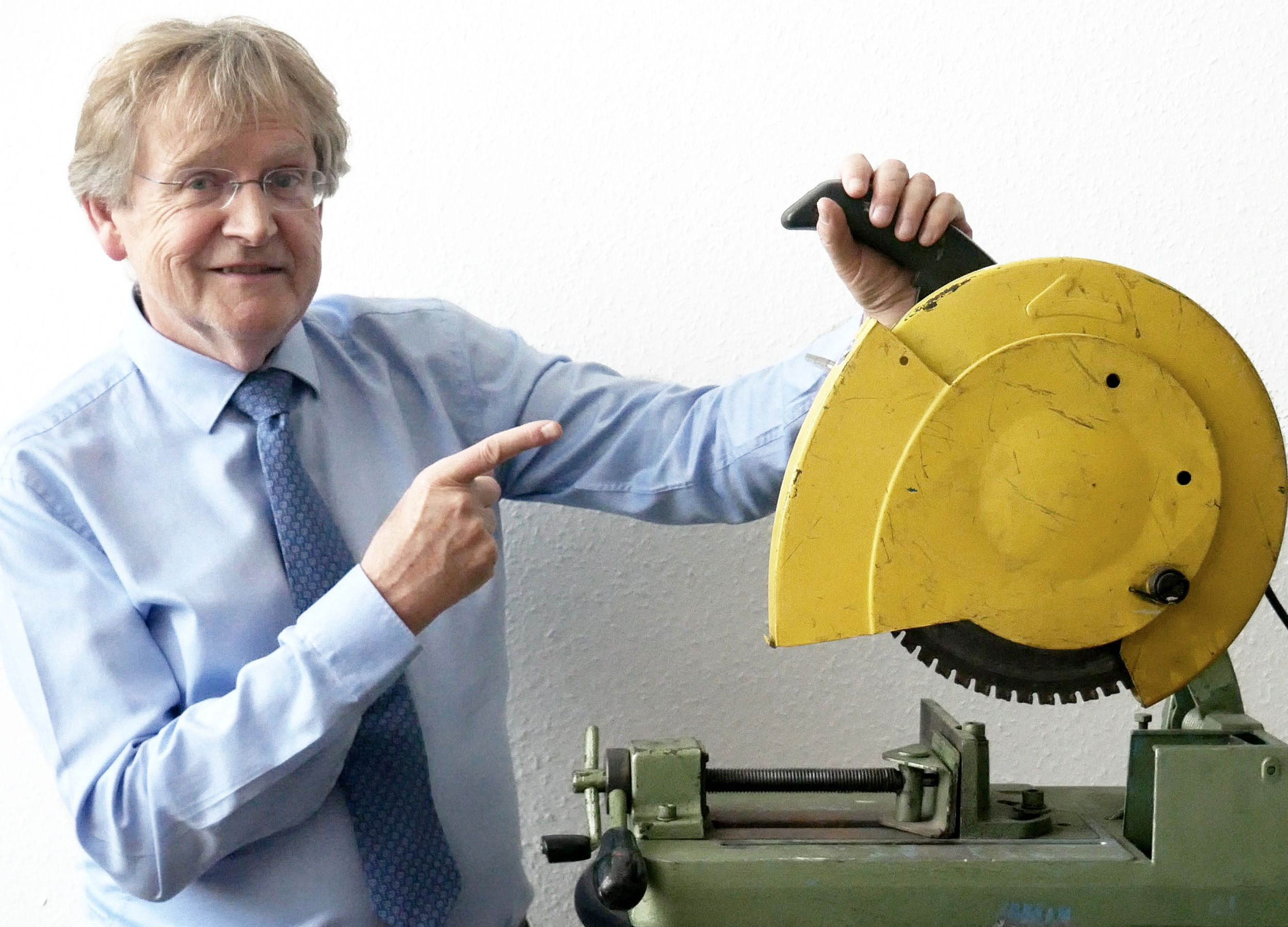 CEO Pierre Michiels with his original prototype DRY CUTTER machine - built in 1986

JOIN US! Stay up to date and enjoy our NEWSLETTER!

Thanks for your subscription!
WHAT CAN WE DO FOR YOU?
You need some expert advice or you have a special material to cut?
Contact us to find the best solution for your cuttting case!

LOCATION
Jepson Power Inc.

90 Grand Ave. Apt. E1
Hackensack, NJ 07601, 4900 USA