LIVE DEMOS & SPECIAL DISCOUNTS
NHS, Las Vegas, Jan 31 - Feb 2, 2023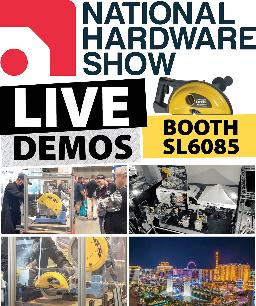 Hide


CORDLESS! ideal for metal grids & sheets
incl. Ø 8" / 48T saw blade
Ideal for sandwich panels
incl. Ø 12 5/8" / 84T saw blade


Ideal for metal sheets
incl. Ø 9" / 48T saw blade



Ideal for tubes, pipes & profiles
incl. Ø 14" / 90T saw blade


Ideal for tubes & profiles
incl. Ø 10" / 60T saw blade


Core drilling up to 1 1/2"
Twist drilling up to 1/2"
For cutting metal grids and grates, trapezoidal sheets, metal profiles, conduits, shutter pipes and much more
Perfectly fit for cordless tools


fast and nearly burr free cuts without coolant in steel, non-ferrous metals, plastics and composite materials
Construction, workshops and industrial use
Application especially in construction and food sector
Ideal for cutting stainless steel

Sawblades for cutting stainless steel
For cordless tools

"Leading Through Innovation …
since
1984
this is the guiding principle of Jepson Power - the inventor of dry cutter technology - in the ongoing development of innovative and high-quality machines and saw blades for processing metals and composites. With our technology, the sawing process runs quickly, almost without burrs, without cooling and with a long service life. Thanks to many years of experience, competent product consultants and a Research & Development department, Jepson Power is able to quickly offer innovative and tailor-made solutions such as specially coated saw blades for sawing various types of stainless steel. "
Awesome Selection of well made, well thought out saws for Industry and excellent customer service.

Best dry cut saw i ever used!!!
I've been doing fabrication work of some sort or another, for 25+ years and this saw blows anything I have ever used out of the water! Finishing work after the cut is now optional...because you don't have to do any...incredible!!!!!

Ordered some spare parts from Rome, Italy for our MAGPRO 35 and the service was just excellent. Parts arrived the next day. Thanks!​

We would appreciate your review on !


NEWS


SERVICE



NEWSLETTER
Sign up to our NEWSLETTER and never miss another special promotion deal or new product!