Carbide tipped
Saw Blades for Metal

Metal saws for fast and burr free cutting of metal pipes and profiles without coolant

Carbide tipped saw blades achieve fast and nearly burr free cuts without coolant in steel, non-ferrous metals, plastics, composite materials and much more. Through our years of experience in the industrial metal cutting sector, our high-quality saw blades reach a very high durability and an excellent cutting shape.


Also applicable for workshop and industrial use


Special for industrial production


Application especially in construction and food sector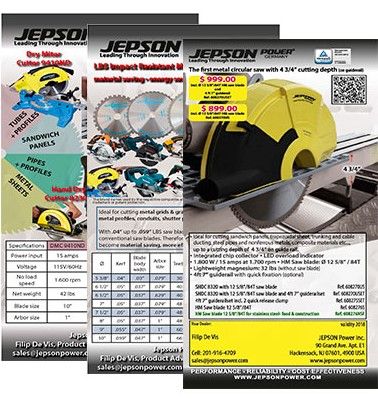 JOIN US!
Stay up to date and enjoy our newsletter!