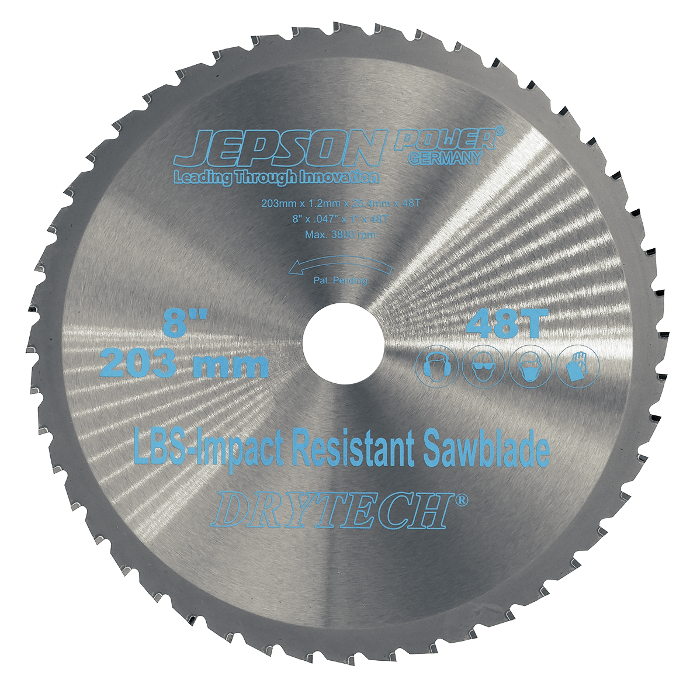 Our IMPACT RESISTANT LBS saw blades are ideal for cutting metal grids and grates, trapezoidal sheets, profiles, cable ducts, roller shutter tubes and much more.
With a kerf of .04" - .059" LBS saw blades are much thinner than conventional saw blades.
As a result, you save material, cut more efficiently and more quickly.

Our LBS saw blades also reduce chip formation and CO2 emission by 35%.

Available in all standard sizes for cordless tools!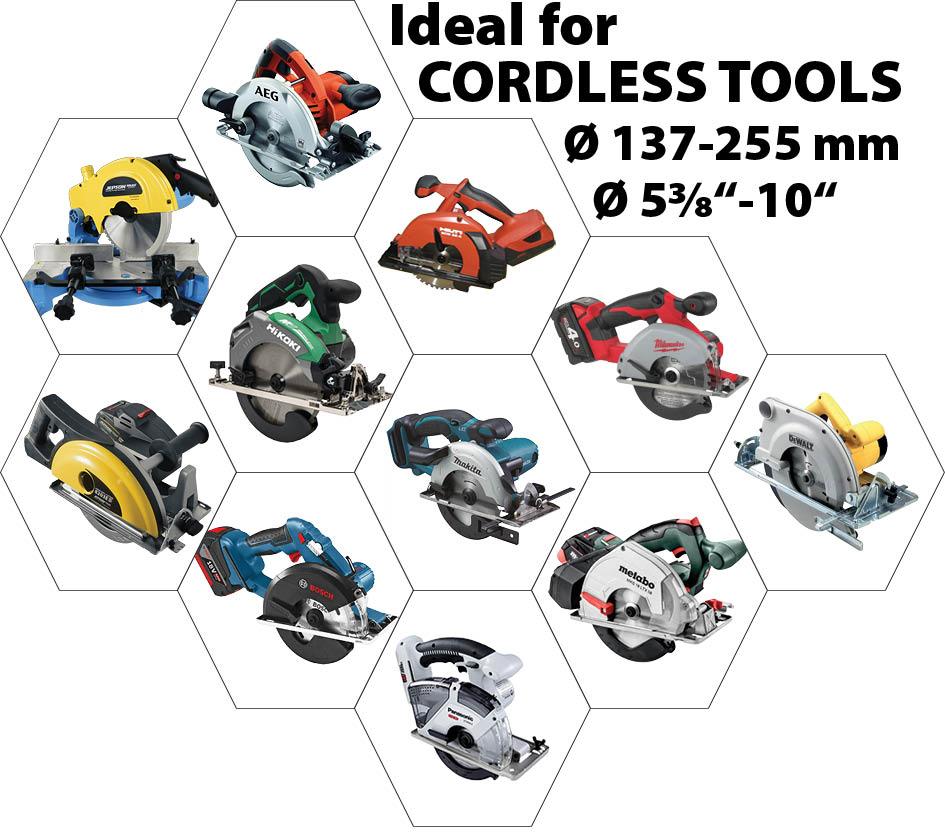 *The brand names used by the respective companies are subject to general trademark, trademark, or patent protection
RANGE OF LBS IMPACT RESISTANT SAW BLADES
Ø [in]

cutting width [in]

balde width [in]

bore[in]

teeth

reference

for machine

e-shop

5 3/8"

0,04"

0,03"

0,079"

30

72213730

Bosch, Makita, Milwaukee, Panasonic, etc.

6"

0,05"

0,037"

0,079"

34

72215034

Makita, Milwaukee, etc.

6 1/2"

0,05"

0,037"

0,079"

40

72216540

Dewalt, Hilti, Metabo, Milwaukee, etc.

6 1/2"​

0,05"

0,037"

0,0629"​

40

72216540M

Metabo

7"

0,05"

0,037"

0,079"​

48

72218048

Flex, Hitachi, Makita, Rexon, etc.

7 1/4"
0,05"
0,037"
0,079"
48
72218448
Bosch, DeWalt, Makita, Milwaukee, etc.




7 1/2"

0,05"

0,037"

0,079"

48

72219248

Jepson Power, Makita, etc.

8"
0,05"
0,037"
1" / 1,18"
48
72220348
AEG, Bosch,

Mafell,

Jepson Power
HDC 8203, HDC 8203E etc.




9"

0,055"

0,047"

1"

60

72223060

Jepson Power HDC 8230N

10"

0,059"

0,047"

1"

66

72225566

Jepson Power DMC 9410ND